As part of the Urban Future Conference 2023, an exhibition was held on the Stuttgart reallabs of the last 10 years. The exhibition in the St. Maria Church offered visitors a comprehensive overview of the real-life experiments, which focused in particular on the Schützenplatz and the Österreichischer Platz in Stuttgart, through posters, videos and podcasts. The exhibition was accessible throughout the summer of 2023.
The state of Baden-Württemberg plays a pioneering role throughout Germany in promoting "reallabs", a new form of cooperation between science and society to address issues of sustainability. After almost 10 years of intensive reallab research, the question arose as to the status and impact of the projects. During the event, successes of the "made in Ba-Wü" model and future perspectives for reallabs were discussed.
The state capital Stuttgart has gained valuable experience through several real labs, which holds great importance for the future development of urban concepts. The Future City Lab_Reallaboratory for Sustainable Mobility Culture at the University of Stuttgart and the CASA Schützenplatz project in Stuttgart-Mitte, the accumulated experiences in urban planning were thoroughly analyzed. The primary emphasis was placed on the outcomes of these real-life experiments.
The ultimate goal was to effectively and sustainably incorporate these insights into the creation of a more livable urban design.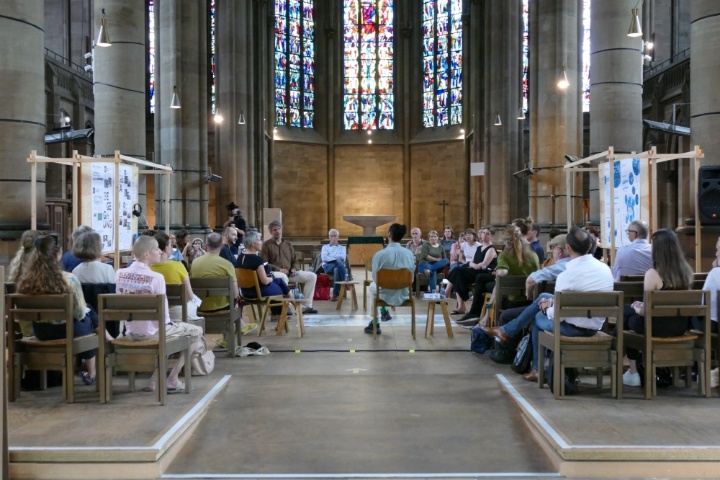 Poster of the exhibition "Stuttgart Reallabore. Experimenting the change?"
03:30